Jeep is an iconic American car brand, having provided their signature SUVs ever since the 1940s. Today, many households have powerful Jeeps in their garages.
But what if you want a Jeep, but don't have the room for it? What if you have a preference for smaller vehicles?
For that, there's the Jeep Renegade. This is a mini SUV, the smallest of all Jeeps.
Are you interested in this car? Then read on for an overview of the 2019 Jeep Renegade.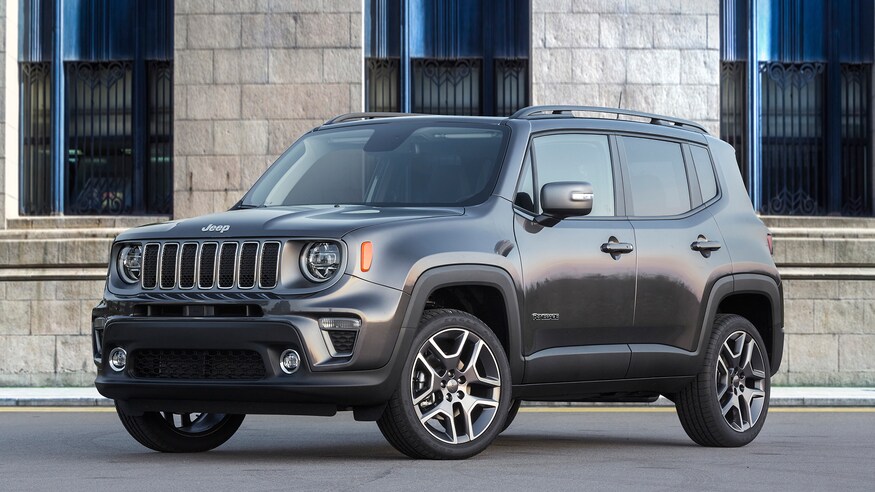 A Quick Overview
The 2020 Jeep Renegade is a very affordable car. Its MSRP is around $25,000; the exact cost will depend on what you want with it and which trim you choose.
This compact crossover SUV (or mini SUV) is obviously smaller than a regular Jeep, but it still retains the classic Jeep look. The design is a little more feminine, as it has more curves than edges, which makes it look more welcoming instead of boxy.
Despite its softer design, you'll be able to recognize the Jeep Renegade instantly as a Jeep car when you look at it.
4 Available Trims
When it comes to the 2020 Jeep Renegade, you'll have plenty of choices for trims. They are (in order of least expensive to most): the Sport, Latitude, Limited, and Trailhawk.
No matter which trim you choose, there are 11 colors to choose from. Some examples include black, Colorado red, solar yellow, jetset blue, Omaha orange, and bikini metallic (a teal hue).
2 Engine Choices
If you choose the lower trim levels (Sport and Latitude), those come standard with a 2.4 L I-4 engine. This has 180 HP and 175 pound-feet of torque.
For the higher trim levels (Limited and Trailhawk), these come with a 1.3 L turbo-4. This engine has 177 HP and 200 pound-feet of torque.
The great thing about both engines is they come standard with a 9-speed automatic transmission. This means it can be used in both front-wheel and all-wheel drive.
When compared to other SUVs, the engine performance is a bit noisier, so if that's important to you, you may not like the 2020 Jeep Renegade so much.
Great Fuel Efficiency
The fuel efficiency you get for the 2020 Jeep Renegade depends on which trim you choose.
If you go with the lower trim levels, they get 22 MPG in the city and 30 MPG on the highway. For the higher trim levels, they get 21 MPG in the city and 29 MPG on the highway.
Considering this is a compact crossover, the Renegade has great fuel economy, no matter which trim you choose.
Go Off-Roading
You may think you can't go off-roading with such a small SUV, but you'd be wrong. If this is a pastime of yours, then you'll be pleased to know the 2020 Jeep Renegade performs pretty well when it comes to off-roading.
However, do note that while this mini SUV comes in 4 different trims, only the Trailhawk is meant for off-roading. Since it's a higher level trim, this means you may have to spend a little more than expected to get a car that has off-roading capabilities.
Adequate Interior Space
Considering this is a crossover compact SUV, it's expected that there won't be as much room inside as with a regular-sized SUV. The 2020 Jeep Renegade fits up to 5 people inside; 2 in the front, 3 in the back.
Naturally, the people in the front will have more legroom. Also, taller people might struggle with space if they're sitting in the back.
For the cargo area, it has a capacity of 18.5 cubic feet; competing mini SUVs have space. However, if you fold down the rear seats, you'll get 50.8 cubic feet of room. Also, in most trim choices, the front passenger seat folds down too, which means you can transport longer items if necessary.
A Smooth Ride
The 2020 Jeep Renegade is built for smooth trips in daily life. It has a short wheelbase and small size, so it's actually pretty surprising how well it handles. This is because it has a soft suspension.
This compact crossover isn't as tall as other regular Jeep SUVs, which means it won't feel as unsteady when turning corners.
Safe on the Road
For the overall frontal crash rating, the National Highway Traffic Safety Administration (NHTSA) gives the 2020 Jeep Renegade a 4/5. Both the front driver and front passenger sides received 4/5 ratings.
As of now, the NHTSA hasn't given this vehicle a side crash rating. However, they do give it a rollover rating of 3/5 and its rollover risk is 23%.
Do note that while there's been 2 recalls for the vehicle, any Renegades that you're looking at now should be completely safe to drive, as all dealerships need to adhere strictly to safety recalls.
When driving this mini SUV, you'll enjoy over 70 standard and available safety and security technologies. Some examples of these technologies include adaptive cruise control, rear park assist, rear back up camera, parallel and perpendicular park assist, and front park sensors.
Fantastic Technology
All trims come standard with the Uconnect 3 system. This has a 5-inch touchscreen, 6-speaker audio system, and inputs for USB and stereo jacks.
If you choose the Latitude or Limited trims, they come standard with a 7-inch touchscreen instead. They also come standard with Apple CarPlay, Android Auto, and a year's subscription of SiriusXM radio. You can also choose to upgrade to a 9-speaker BeatsAudio system that has a subwoofer.
For everything that comes standard on the Latitude and Limited trims, you can upgrade to those on the Sport trim.
Get Yourself a 2020 Jeep Renegade
As you can see, the 2020 Jeep Renegade is a mini SUV that's chockful of great features. Not only that, but it'll keep you and your passengers safe on the road, which is the most important thing when looking at a vehicle.
So if you feel like it's time for a new car but don't like larger SUVs, then the Jeep Renegade may be right for you.
Would you like to schedule a test drive for the 2020 Jeep Renegade? Then get in touch with us now.