Did you know that in 2018, around 1.1 million Ford F-150 trucks sold around the world?
This number actually surpassed sales forecasts, which proved this pickup truck is an insanely popular one that's here to stay.
If you're considering purchasing a 2020 Ford truck, then take a look at the Ford F-150. Below, we'll discuss its packages and other important information you should know about this vehicle.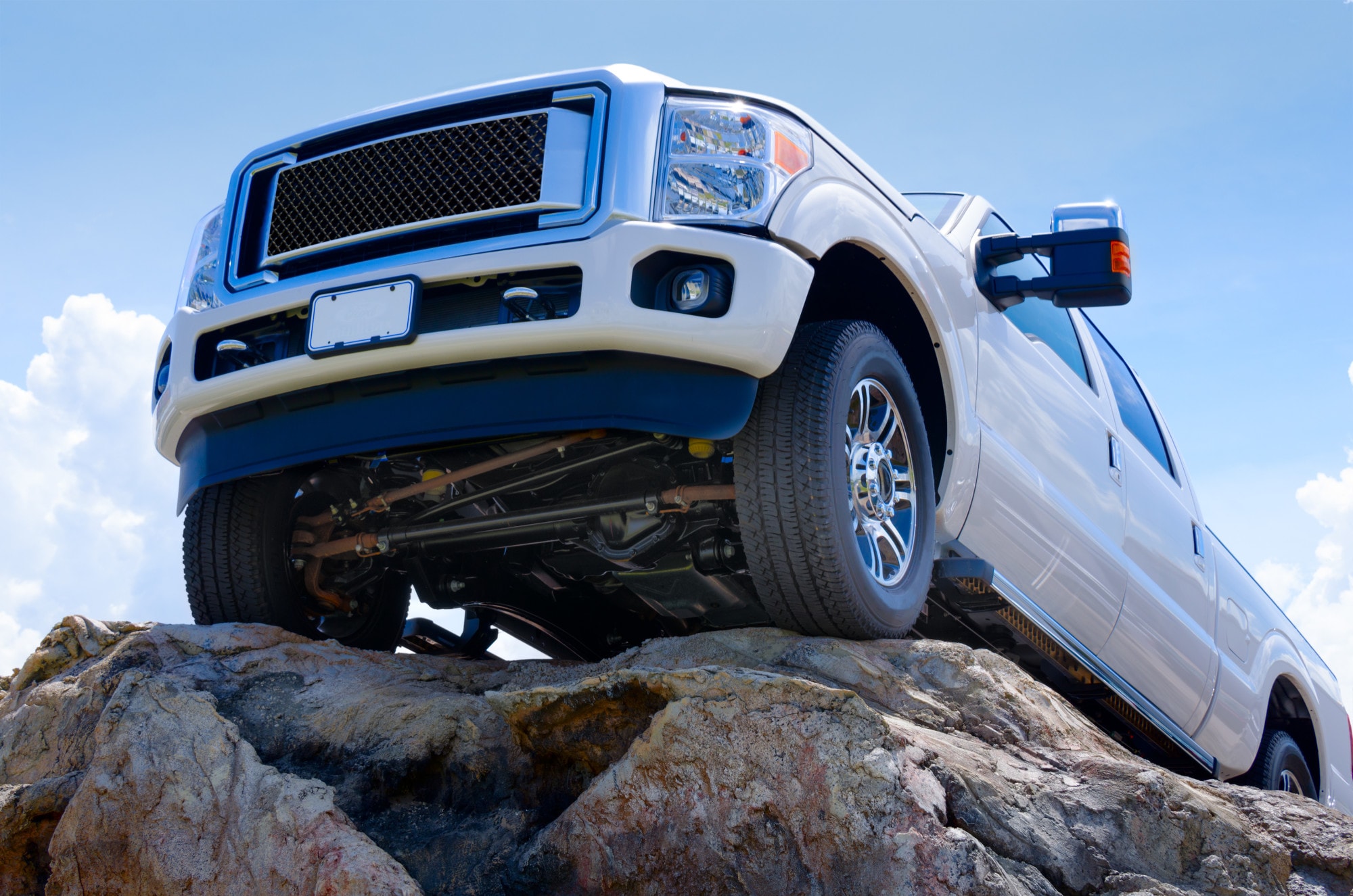 Overview of the Ford F-150
The Ford F-150 is a classic pickup truck; it was first introduced back in 1948 as the "Ford Bonus-Built truck." Today, it's in its 13th generation, and combined with its longevity throughout the years, this further proves how excellent this flagship pickup truck is.
What makes the Ford F-150 unique is the material used for its construction. Most other auto brands make their pickup trucks out of mainly steel, but the F-150 exclusively uses aluminum. This makes for a truck that's still heavy-duty, but much lighter.
For those who feel pickup trucks are essential in their life, you'll be pleased to know that this truck is very affordable and comes in a variety of trims. This means you can pay anywhere from $30,000 to $70,000+ for the F-150.
The Trims to Choose From
The Ford F-150 has 7 available trims: XL, XLT, Lariat, King Ranch, Platinum, Limited, and Raptor. We'll explore each option more in detail below.
XL
This is the most basic trim you can get for the 2020 Ford F-150, meaning this is the most affordable one. Its MSRP is around $30,000, but it's entirely possible to find some for under that price.
Because this is the cheapest trim, all its features are very basic. It has air conditioning, manual windows and door locks, a 4-speaker stereo system, cloth bench seat, and 17-inch wheels.
Of course, if you have some money to spare, you can always upgrade features that are more important to you.
XLT
Next on the list, we have the XLT trim, which offers some better features. Because of this, the price is around $36,000.
You'll get power windows and door locks, cruise control, an 8-inch infotainment system (with Android Auto and Apple CarPlay), 2 USB ports, and for the parents, MyKey parental control system. This vehicle also has exterior chrome.
Lariat
A step up, we have the Lariat trim. This option comes in at around $44,000.
You'll feel pretty comfortable in this pickup truck, as it has dual climate control, satellite radio, push-button ignition, power sliding rear window, leather upholstery, power-adjustable, heated, and ventilated front seats, and leather-wrapped steering wheel.
You'll also get 18-inch alloy wheels, as well as the Ford Co-Pilot 360 suite that includes a bunch of fantastic safety features. These include a rearview camera, blind spot information system, lane-keeping system, and automatic emergency braking.
King Ranch
Now we're getting into the upper-level trims; this one costs around $54,000. The King Ranch offers extended leather upholstery, remote starter, a navigation system, automatic high beams, rain-sensing windshield wipers, and a remote starter.
In addition, it has nice LED exterior lighting and a 10-speaker Bang & Olufsen stereo system so you can really enjoy listening to music in your truck.
Platinum
Next up is the Platinum trim, which is only slightly more expensive than the King Ranch trim. You can find this one for around $56,000.
On this trim, you'll get massaging front buckets, power-retractable running boards, heating for the rear seats, inflatable rear seatbelts, and power-folding side mirrors.
This truck has a beautiful interior, as there are additional chrome and wood all throughout. Also, you'll enjoy more height with this trim, as you'll get 20-inch wheels.
Limited
The Limited trim is the most expensive trim you'll find. Its MSRP is just shy of $70,000. When you think of pickup trucks, you don't normally associate "luxurious" with it, but you will with the Limited F-150.
This trim offers a dual moonroof, 22-inch wheels, adaptive cruise control (it has stop-and-go capabilities), automatic parking, and a remote-controlled tailgate. It also has a 360-degree camera system so if you're not comfortable driving large trucks, this can help immensely.
Raptor
This is an extra trim that technically doesn't belong with the rest of the list, but we're mentioning it here anyway.
The Raptor is a pickup truck made especially for off-roading; it's a desert proto-racer. Depending on the model you choose (either SuperCab or SuperCrew), it can cost anywhere between $55,000 to $58,000.
This truck is wider than the other Ford F-150s, but its features are pretty similar to the XLT trim. Features that allow it to have great off-roading capabilities include Fox Racing Shox, a larger fuel tank, 17-inch wheels with all-terrain tires, and the Trail Control drive mode system.
Fuel Economy
The Ford F-150 has a pair of twin-turbo V6 engines, which gives it better fuel economy than a V8. It can tow up to 13,200 pounds.
According to the EPA, this pickup truck gets 14 MPG in the city and 19 MPG on the highway. This isn't too bad for a truck of this size and power.
Safety
The NHTSA has given the Ford F-150 an overall safety rating of 5/5.
For the frontal crash tests, both the front driver and passenger sides received 5/5 ratings. The same goes for the overall side rating.
The rollover rating was a 4/5 with a rollover risk of 19.10%.
Do note that while there have been 4 recalls for this truck, any that you're currently looking at should be safe to drive.
The F-150 Is the 2020 Ford Truck for You
Considering it's been a long-standing vehicle in the automotive industry, the Ford F-150 is a 2020 Ford truck you don't want to miss out on. With its variety of affordable trims, decent fuel economy, and great safety features, the 2020 F-150 should be a great addition to any garage.
Do you want to try out the Ford F-150? Then schedule a test drive with us today!