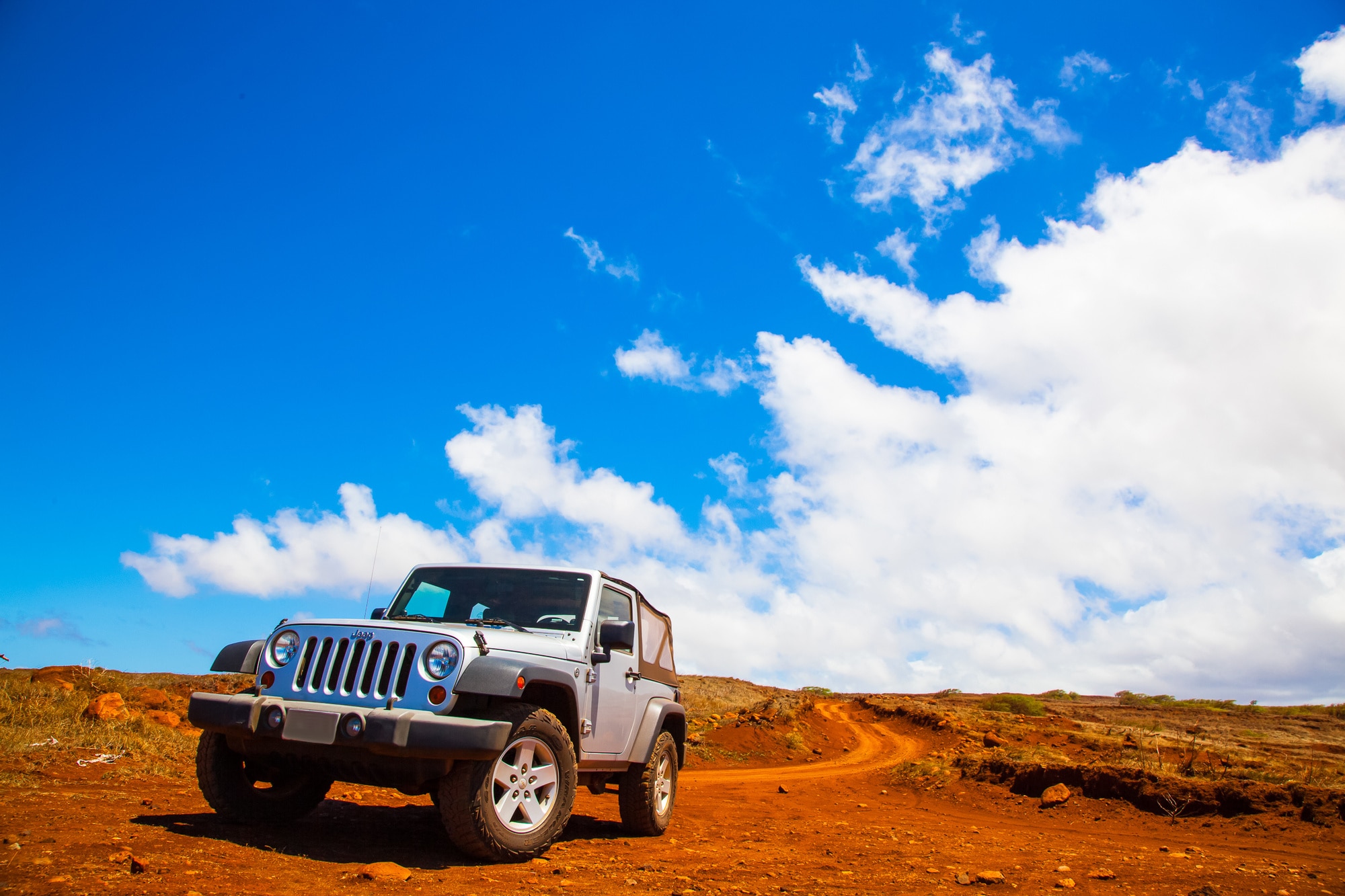 You can trace the Jeep Wrangler's roots directly back to the 1940s when the Jeep 4x4 took thousands of Allied soldiers to where they needed to be. Those original Jeep 4x4s set the bar for what the world thinks of when they see a Jeep and modern Wranglers meet those expectations (and then some).
Looking at a modern Jeep Wrangler, you can even see the family resemblance to those original vehicles from nearly 80 years ago. They're much more comfortable to drive, they contain technology that would have been science fiction back then, and they're much more reliable but there's no doubt about the fact that they hold a place in a long line of Jeeps.
Let's take a look at why driving a Jeep Wrangler offroad is such a fun and exciting experience.
See Places You Would Never See Otherwise
Probably the most exciting part of off-roading in your Jeep Wrangler is getting to see places you would never see if you were limited to paved or even tamer backroads. Routes like the Rubicon Trail take you through gorgeous backcountry trails where you get to experience the great outdoors, without having to hike for miles to see it.
Climb to the top of mountains, drive down forestry roads that criss-cross the backcountry, or explore new locations for off-the-grid camping. Jeeps are uniquely suited to get into these kinds of places because of their maneuverability and offroad chops.
Go On- and Off-Road at Will
The other side of the coin is that you can take your Jeep to out-of-the-way places offroad and at the end of the day, head back down the highway to get home without feeling like you're getting bounced out of your skin.
Today's Jeep Wranglers are every bit as comfortable to drive around town as vehicles you would never dream of taking off the pavement. This wasn't always the case. Older Jeeps were still a ton of fun to drive offroad but when it came to daily driving, they left a lot to be desired.
What You Need to Know Taking Your Jeep Offroad
When you're heading offroad, keep the Boy Scouts motto in mind - always be prepared. Driving a capable vehicle is a big part of being safe but you need to take a few precautions as well.
First, get to know your Jeep before you head down the trail. Familiarize yourself with the four-wheel-drive features like 4WD High and 4WD Low speeds. If you're crawling over a rocky trail or coming down a steeper hill, low speed will be your best friend.
Make sure you know how to use the safety equipment in your vehicle as well. You don't want to have to figure out how to change a tire when you're miles away from the nearest road and could be well outside the range of a cell phone signal.
It's also important to point out that offroad doesn't mean off road. Stick to existing backroads, don't go bombing through fields or other places that will damage the natural environment. And along those same lines, pack out everything you went in with.
If you want to help make the world a better place, take a couple of extra garbage bags with you and leave with more than you took in.
Carry the Right Equipment With You
It's a good idea to carry a tow strap of some kind. That way, if you do get into a tight spot and get stuck, someone else can help pull you out.
Speaking of which, it's not a good idea to go offroading alone. Always try to travel in a group of at least two or three vehicles so you've got a partner to help you out if something goes wrong.
If you are going to venture out alone, make sure you let someone know where you're going and when you expect to be back so they can follow up if you don't show up when expected.
You should also carry an emergency kit in your Jeep. A well-stocked first-aid kit is a must-have item but it should also include other things you might need when you're in the backcountry, such as:
Emergency blanket
Bottled water and/or water purifier
Flashlight or lantern
Extra (warm) clothes
Signal lights
Whistle
Matches and firestarter
Expect the unexpected. If something goes wrong when you're offroad, you should be ready to hunker down for the night if you need to. This type of emergency kit won't add a lot of weight or take up much space and if you ever need it, you'll be glad you took the time to put it all together.
Is a Stock Jeep Wrangler Up to the Challenge?
You've probably seen Jeeps with big tires and lift kits that make them look closer to monster trucks than Jeeps. These modifications can help them get into more challenging places (although they're more often about looks than function) but a stock Jeep is more than capable of taking you on some amazing adventures.
Stock Jeeps all offer four-wheel drive with both high- and low-gearing to get you through tight spots and over rocks and other obstacles that would stop most trucks dead. The short wheelbase of the Wrangler helps with this too, making it easy to maneuver through narrow spots.
While we wouldn't recommend submerging most of your Jeep in a river or lake, Jeep does design them to protect electronics and other components that might not agree with water.
Jeep puts the Trail Rated badge on every Wrangler for a reason.
Take Your Own Jeep Wrangler Offroad
If you want to feel the excitement of driving your own Jeep Wrangler offroad, Holzhauer Auto and Motorsports Group can get you behind the wheel of your dream vehicle.
We've got a wide selection of Jeep Wranglers to choose from. If you're in the greater Nashville, IL area, get in touch with us today to arrange a test drive.