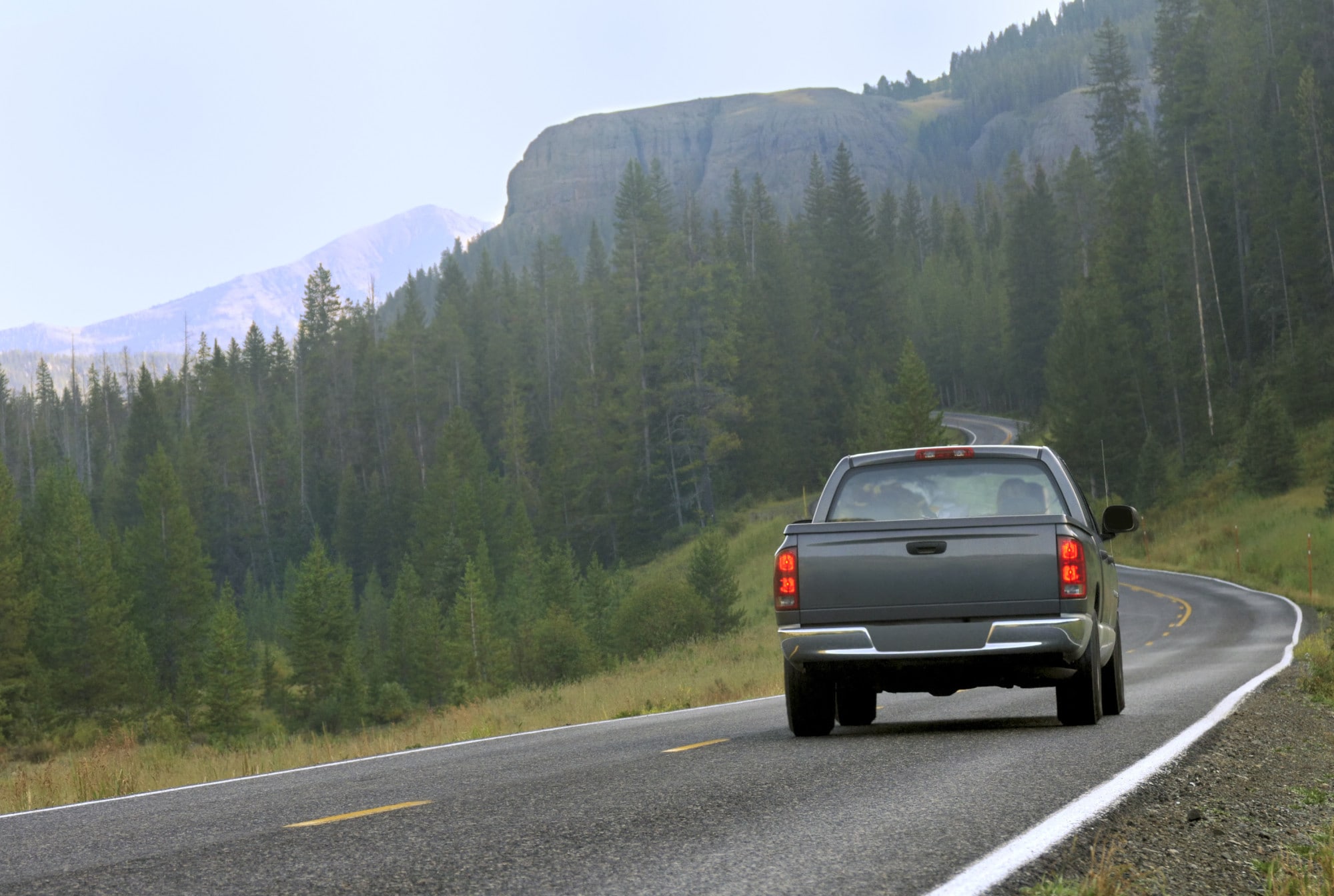 Imagine this: rolling down the highway or country road in that beautiful, brand-new truck that you've always wanted. Sitting high above everyone else, the sound of a heavy-duty engine hauling around whenever you pick up speed... that is the life!
But now, it's starting to make sense for you to purchase a truck to fit your daily needs, where should you even start looking? Kick things off by doing some research on the most trustworthy brands on the market and find out which one is right for you.
Here are the most reliable trucks in the 2019 marketplace.
The Most Reliable Trucks of 2019
This is a big investment, and you want to get it right the first time by buying a model you can trust.
Check out these models for a truck you can count on for years to come!
Ford F-150
There's a reason you can't go a day of watching TV without hearing an F-150 being advertised or seeing them several times on your drive home... its history speaks for itself.
Ford outdid itself a few years back in 2015 when they created the first aluminum-bodied, lightweight truck to give customers a valuable daily pickup truck option.
Since then, the Ford F-series has been the top-selling truck model each year, and for good reason!
This truck model offers optimum safety features to ensure you and your family are protected on the roads.
The hauling capabilities exceed the need you have for your average daily life and may make you the first person your friends call when they need something moved. The interior is roomy and has been gradually improved year after year, boasting quality materials and a simplistic-yet-modern layout.
Worried about how the truck will pair up with your cell phone? Don't be. The F-150 has you covered with state-of-the-art infotainment features.
Having several trims and engine options allows you to mix and match with the amenities you're searching for out of a truck. That will also help you reach a comfortable range within your budget as Ford F-150's hold an incredibly valuable starting price point against other brands.
Let the Ford F-150 be your starting point during your search. Compare other models to it and see what best lines up with your preferences in the end. Spoiler alert: it will probably be the F-150!
Dodge RAM
Here's a truck model that's nearly as old as time itself.
Since 1981, Dodge RAM's have built on their reputation for reliability, durability, and modernization. That's why it should come as no surprise that there's a cult-like following of truckers that stay allegiant to the RAM model.
The 2019 Dodge RAM continues the glowing reputation with its copious amount of amenities within the interior, such as infotainment, plus-size cabin space, and the most comfortable truck seats on the market.
Looking for exceptional hauling capabilities? The Dodge RAM is one of the best options out there for you with its maximum towing capacity of 12,750 pounds to fit any towing needs.
The 2019 model offers truck buyers a completely redesigned model for them to show off having the latest and greatest that the truck market can offer. The newest model has also added to it's riding features and shock absorption to offer the smoothest ride of any truck on the market.
Both cab styles (Quad and Crew) offer seating capabilities for up to 6 people, so either option fits your family in it nicely! Competitive mpg in a truck its size, 4-wheel drive, AND 240-395 horsepower? What more could you possibly want in a reliable truck?
Dodge RAMs are the perfect mixture of harnessing the reliability their old models are known for and adding onto it with modern features each year.
GMC Sierra 1500
Perhaps you're looking for a truck that's a less common choice that the F-150 and RAM listed above, but not looking to sacrifice the features to do so?
Enter the 2019 GMC Sierra 1500!
Like the RAM, the 2019 Sierra model shows off a full redesign from years past to prepare for the fourth-generation of GMC Sierras!
Numerous amounts of available powertrains give you plenty of options to help you play the role of Goldilocks and find the perfect fit. That way your hauling and towing needs won't be left up to chance with venturing from a Ford or Dodge truck model.
Sierra's 2019 open cabin interior shows the big men of America some love by considering exceptional legroom and seat width.
The truck bed itself matches the RAM in terms of capacity and ability, which means the possibilities are endless with your next big project!
The infotainment grants you a visually-compelling layout with simplistic features. It's the type of system that makes your friends' jaw drop to the floor when they hop into it for the first time.
It's ability to combine heavy-duty capabilities and modern technology make it seem as if a monster truck had a baby with KITT from Knight Rider!
Find the Truck of Your Dreams!
These three models are hands down the most reliable trucks on the market!
It's important to consider not only what your current needs are for your truck, but what they will be down the line when you're still rolling in this truck a few years from now.
While you may not have kids currently, will you in the next few years? If so, you may want to be prepared with at least a 4 seat truck. This is an exciting yet vitally important decision, and we at Holzhauer want to help you along the way!
Be sure to check out this page on why buying your truck from Holzhauer is an easy and enjoyable process for you and your family.
For more inquiries, please feel free to reach out either by phone at 618-732-9804 or by filling out our inquiry form.