Choosing the right vehicle is never easy. With more choices out there than ever before, figuring out the best brand is often a good first step in finding the right vehicle.
But what about when you have your type of vehicle narrowed down already?
What if you want a truck?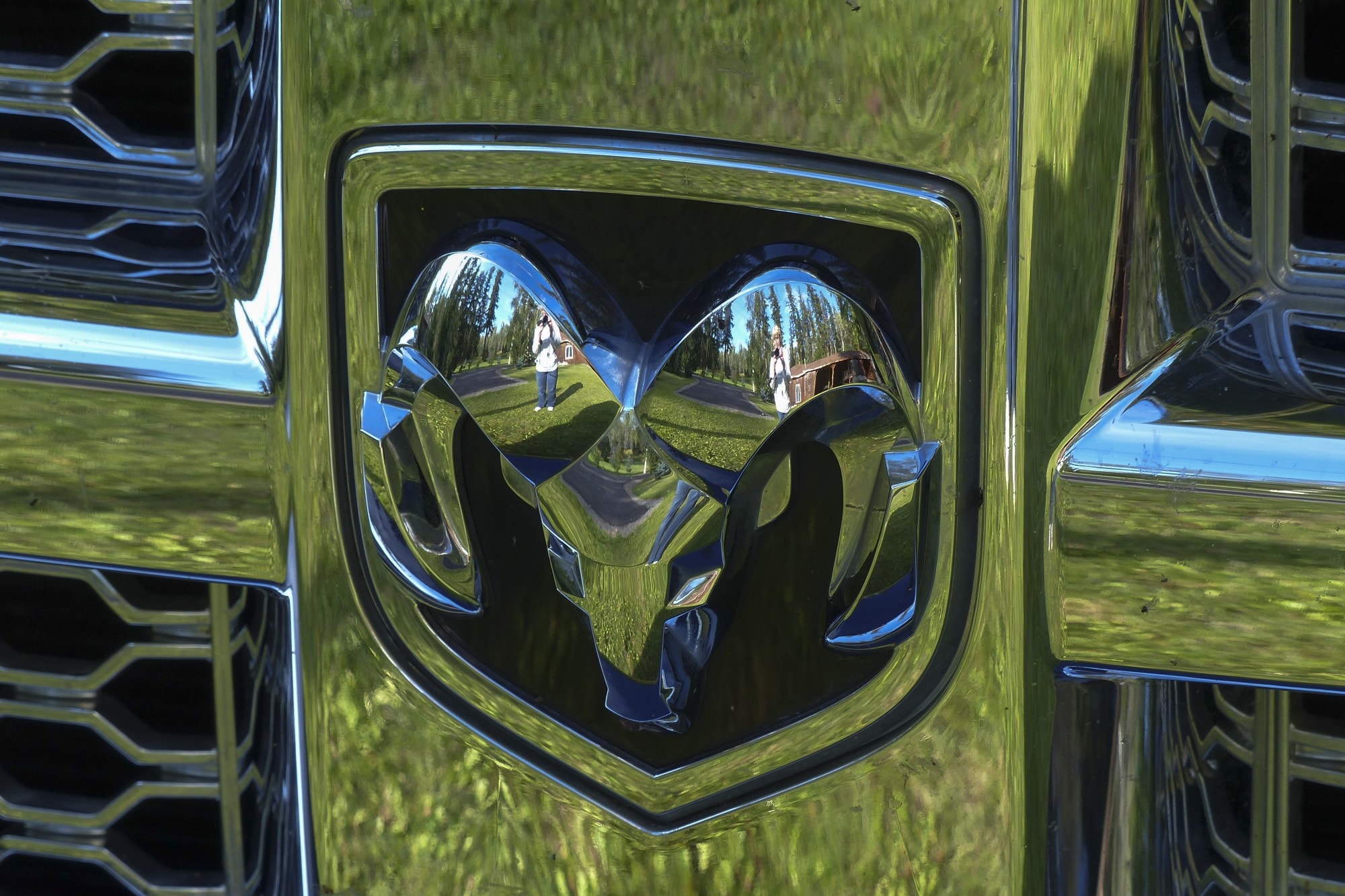 We're not talking about those Avalanche monstrosities or those dinky Ford Rangers that a Prius would probably outperform.
No, we're talking about a real truck. An American made, reliable, durable truck.
All of a sudden, your choices have narrowed considerably.
So what brand offers the best real trucks money can buy?
Here, find out all about Ram trucks and why they reign superior over any other brand on the market.
Ram: Real Trucks, Real Value
The Ram truck brand has solidified its status as the pinnacle of American truckdom, as is evidenced by its track record over the last few decades.
Their popularity stems largely from certain core values that the Ram brand has never wavered in: reliability, smooth riding, and sheer unwillingness to ever compromise on what a real truck should look like.
Put simply, Ram trucks are some of the highest-quality vehicles money can buy.
Let's take a look at why Ram is the brand for anyone looking to buy a truck.
Ram 1500
Ram 1500 trucks have a special place in the heart of Americans. The name elicits fond recollections of father-son camping trips, late night dates under the stars, and getting the work that needs to get done, done right.
The 2019 Ram 1500 jumps ahead of any competitors with its first-rate engineering and designing that is, in a word, superior.
The 2019 model is actually a few inches longer than previous years, yet still managed a 120-pound weight drop that only serves to give you more power behind the pedal. It also carries fantastic towing capacity and has a vast array of options and engines available — meaning that whether your goal is power or price, Ram trucks for sale are your best bet for finding what you truly want.
Engine Specs
As mentioned before, Ram has an array of options and specifications to tailor your Ram truck to your wants and needs. You don't ever have to settle for anything less than exactly what you are looking for.
Here are some of the engines you can get in the Ram 1500, Ram 2500, and Ram 3500 trucks for 2019:
The 3.6L V6
The standard engine size for the 2019 Ram 1500 is their patented 3.6L Pentastar V6 engine, coming with a silent timing chain which provides a more smooth and peaceful ride.
This V6 engine puts out over 305 horsepower and 269 pounds per foot of torque. This all gives you over 7,600 pounds of towing capacity, yet still provides ample fuel economy, giving you up to 25 MPG on the highway.
The 3.0L EcoDiesel V6
Offered in the Ram 1500, the EcoDiesel takes the form of a 3.0L V6 engine, giving out over 240 horses and 420 lbs per foot of torque, giving a towing capacity of over 9,600 pounds.
Additionally, it gives out over 27 MPG highway and over 20 MPG city — excellent when you consider all that power!
The 5.7L HEMI V8
Can you say HEMI?
That's right — if you're looking for a real truck engine in your Ram 1500, look no further than the monstrous 5.7L HEMI V8 engine. This bad boy outputs a whopping 395 horses, 410 lbs per foot of torque, and towing capabilities exceeding over 10,600 lbs, giving you all the power you'll ever ask for.
With all this power comes a huge gas bill, right? Guess again! This HEMI V8 will still get you up to 22 MPG on the highway. Go ahead, pinch yourself.
The V8 engine is also available with optional eTorque.
The 6.4L HEMI V8
The base engine for both the Ram 2500 and the Ram 3500, this massive gas-powered engine puts out over 410 horsepower and 429 pounds per foot of torque, giving you up to 19,580 pounds of towing capacity.
The Cummins 6.7L Turbo Diesel I6
This monster of an engine boasts over 385 horsepower, 930 pounds per foot of torque, and an absolutely insane 31,210 pounds of towing capacity.
Performance Features
Ram offers much more than simple engine sizes. These trucks offer amazing features that make the tasks of towing and driving absolutely seamless, such as:
Hill Start Assist: This is a feature that makes sure your Ram truck will not roll backward at a stop. It also serves to guide you through steep inclines like they're nothing.
Integrated Trailer Hitch: Ram trucks come with the ability to connect a trailer directly to the truck securely and easily.
Four Corner Air Suspension: This feature allows the automatic leveling and adjustment of loads. Drivers have the ability to adjust the height of the truck with air springs. The Ram truck will also lower at higher speeds to maximize fuel economy.
Comfort Features
With all this talk about Ram trucks being the best choice for performance and reliability reasons, it would be easy to think that these trucks may have left something behind in terms of comfort or amenities. Think again!
Some of the amenities offered in the cabin of these Rams include:
Optional largest-in-class 12.0-inch Uconnect touchscreen interface with split screen capabilities
Digital instrument cluster display with color and high definition 3D graphics
Active noise cancellation
900-watt Harmon-Kardon premium sound system
Panoramic sunroof
Best in class rear legroom
These are just some of the endless amenities Ram trucks bring to the table — yet another reason why you simply cannot go wrong with a real truck like a Ram.
Come Try For Yourself
Still not certain that Ram is the brand for your needs? Then try for yourself! Once you step into a real truck like a Ram, there is no question you've made the right choice.
Whether you need financing, are looking for a used Ram truck, or just need service and parts for your current Ram truck, we have you covered.
Look no further than the largest heavy-duty Ram truck dealer in the midwest to cater to all your Ram truck needs!