The 2017 Ford Escape takes on its Competition
When it comes to shopping for a new SUV, our team members recommend opting for a vehicle that's able to satisfy your every daily driving need. Fortunately, when it comes to shopping this year's lineup, you'll find that the 2017 Ford Escape is more than happy to oblige. Of course, don't just take our word for it. To learn more about this year's model and how it compares to the 2017 Toyota RAV4, we invite you to read on below...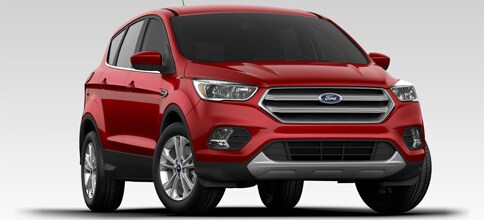 2017 Ford Escape

The 2017 Ford Escape vs. The 2017 Toyota RAV4
Whether you plan on financing or leasing your next vehicle, the 2017 Ford Escape makes for the perfect pick. Unlike this year's RAV4, the 2017 Ford Escape comes accompanied by a very competitive price tag.
If you've got your heart set on a fuel efficient ride, look no further than the Ford Escape. Unlike its Toyota competition, this year's Escape can be had with your choice of EcoBoost engine. Designed to optimize both performance and fuel efficiency, you can count on the 2017 Ford Escape to make the most of every gallon that you put in to it.
When it comes to driving over rocky, or unpaved roads, ground clearance is everything. With this in mind, we encourage you to choose the 2017 Ford Escape. Boasting better ground clearance than the 2017 Toyota RAV4, this year's Escape is designed to take on just about anything.
Unlike the 2017 Toyota RAV4, this year's new Ford Escape is no stranger to tech-savvy features. Available with the Ford SYNC 3 infotainment system, along with SYNC Connect and the new Ford Pass app, you can count on this year's Escape to keep you well-connected, at all times.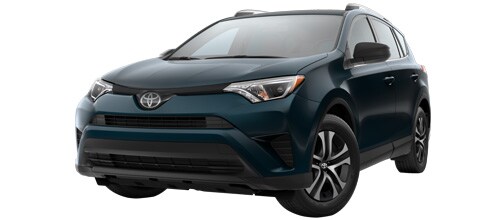 2017 Toyota RAV4

Swing by Holzhauer Auto & Motorsports Group in Nashville for a Test Drive
Whether you're interested in learning more about the 2017 Ford Escape and how it stacks up to the competition, or are ready to get behind the wheel and take it out for a spin, we invite you to stop by our new Ford dealership to speak to a member of our team. Conveniently located in Nashville, IL, and just around the corner from Mount Vernon, Scott Air Force Base, Centralia and Mascoutah, we look forward to welcoming you in to our showroom soon.