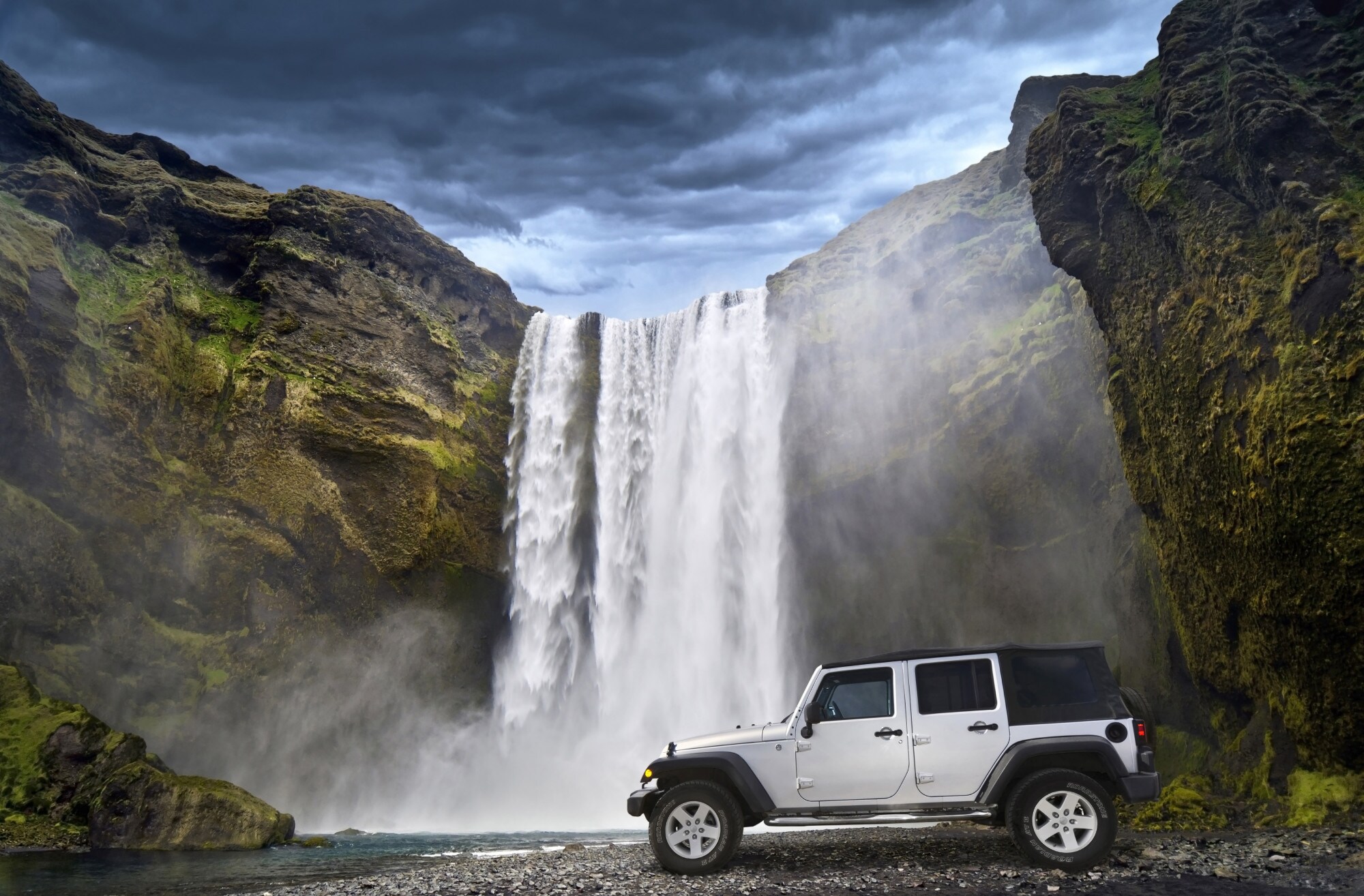 Did you know that over 240,000 Jeep Wranglers were sold in 2018 alone? That's a lot of people finding and buying their dream car, to say the least!
And Jeep has released another new and fantastic Wrangler for 2019. And this Wrangler, to no surprise, is just as spectacular as the Wranglers that came before it!
So is the 2019 Jeep Wrangler worth checking out? And what are the best reasons to pick up a new Wrangler for yourself in the near future? If you're asking yourself these kinds of questions, wonder no longer, because we're here to help!
In this article, we'll give you 10 reasons why the 2019 Jeep Wrangler is the car of your dreams! Now then, let's get started!
1. Jeeps Are American History
Believe it or not, Jeep is a huge part of American history.
In the early 1940s, the first-ever Jeeps were invented, right here in the United States. Designed specifically to haul military personnel, these vehicles were tough and could tackle any terrain with ease.
Over 70 years later, the Jeep Wrangler is very much keeping that tradition alive. So by owning your own Jeep, you've got a little piece of American history right in your driveway.
2. You Can Join "The Jeep Club"
If you've ever owned a Jeep of any kind before, you've most likely already discovered "The Jeep Club." And if you've ever owned a Wrangler before, and seen another Wrangler on the road, you've probably been waved at by a fellow Jeep Club member.
The moment you start riding around town in your Wrangler, tons of people who also have Wranglers will be waving at you as you drive by each other. Wranglers are the only vehicle on the road today that has this kind of a connection amongst its owners, which is pretty cool.
3. Wranglers Are Perfect for Off-Roading
There aren't too many vehicles that are designed for off-roading anymore. The Jeep Wrangler, however, was invented with off-roading in mind and certainly hasn't lost this detail over the years.
So if you're an outdoor enthusiast, or enjoy getting a little dirty, the Jeep Wrangler is the perfect vehicle for you.
4. They're Convertibles
There's nothing better than taking the roof off of your vehicle on a beautiful day. Whether you're enjoying the sunshine in the summer or the cool breeze in the fall, a ride around town with the top down is a great way to spend an afternoon.
Well, like most Wrangler models before it, the 2019 Jeep Wrangler is a convertible! That means you can take the top off and enjoy the weather whenever the mood strikes and be the envy of everyone you pass.
5. It's Easy to Accessorize
All Jeep vehicles have a wide variety of accessories available to choose from, but none have the options that come with owning a Wrangler. Because the Wrangler is Jeep's most popular model, the market for various accessories is quite large.
This means you can easily customize your Jeep, making it personalized to you, and helping you stand out from the other Wranglers on the road.
6. Making Repairs is a Piece of Cake
Certain vehicles are a bit more difficult to work on, for various reasons. And let's face it, no one wants to tear their vehicle apart just to change a lightbulb.
Well, with Wranglers, making the most common repairs is a piece of cake. So if anything ever goes wrong, you can save a little money and take pride in knowing that you handled it yourself.
7. Wranglers are Great All-Weather Vehicles
Regardless of where it is you live, or what kind of weather you experience, there are no doubts about whether or not your Wrangler can handle it. From heavy snow to sleet and rain, your Wrangler is designed to handle even the toughest of weather conditions.
8. They're Easy to Tow
If you plan to take your Wrangler with you on vacation, and you want to tow it behind your camper, it's quite easy to set up. In fact, the Wrangler itself is one of the best vehicles to travel with, even if you aren't actually driving it to your destination!
And if you need to do some towing yourself, getting a tow kit installed on your Wrangler is simple and easy. And hauling things around isn't a challenge, either, thanks to Wrangler's powerful engine.
9. Wranglers Are Safe Vehicles
As we've noted, the Jeep Wrangler is extremely popular, for a wide variety of reasons. Perhaps the most important of those is the fact that Wranglers are some of the safest vehicles on the road today.
So if you're buying a new ride for yourself, or for your child, you can't go wrong with a 2019 Jeep Wrangler.
10. Jeep Wranglers Look Cool
Last but not least, it's important to note that Jeep Wranglers are some of the coolest looking vehicles on the road today. Regardless of what color or model you choose, you're going to look great riding down the road in your new Wrangler!
10 Reasons to Love the 2019 Jeep Wrangler
Well, there you have it! Those are the 10 reasons why the 2019 Jeep Wrangler is the perfect car for you!
As you can see, all of the great benefits of owning a Wrangler are back again this year. The off-road readiness, in particular, is still one of the biggest and best reasons to purchase a Wrangler.
Being a part of The Jeep Club, and having access to a wide variety of accessories is a neat added benefit to owning a Wrangler, too. They look cool, they're safe, and they're great in any weather.
Considering getting a Wrangler? Want to check out the latest models? Browse our Wranger inventory today!