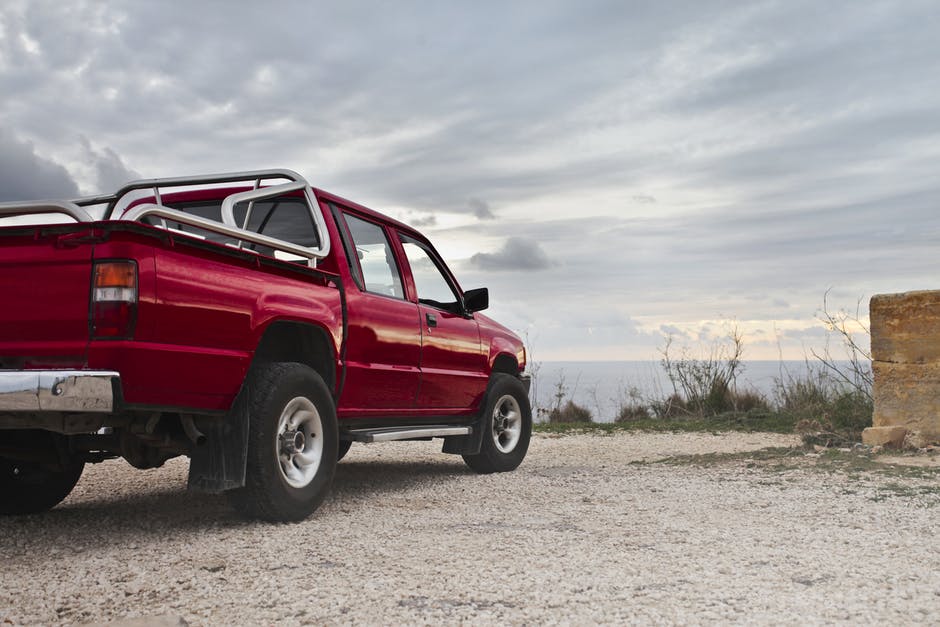 Back in 2008, gas prices were at their highest, and it seemed like the worst time possible to start focusing on producing some of the best off-road vehicles. Yet that is precisely what Ford decided to do, and it paid off.
Now, the F 150 outsells the entire Porsche lineup. Their trucks consistently rank at the top of consumer reports, performance, safety, and durability ratings.
In a world where even Tesla has an off-roading option, Ford is the leader among others, including RAM and GMC. Keep reading to learn more about the top roading vehicles for conquering those Tennessee or Kentucky backwoods.
Ford Raptor
Do you love to get your truck airborne? You know that thrilling feeling when the tires leave the ground, and for a moment, you're suspended in time and space. Well, the Ford Raptor has your back in these moments.
In a typical truck, you catch air, and you can expect to bottom out when you come back down to earth; not in the Raptor. The 2019 model comes with Jump Mode.
When the truck goes airborne, the system will sense it and automatically boost the compression damping. During any other time, the system will adjust the Fox Live Valve shocks to suit the current driving conditions.
It also has cruise control for the trails that's called "trail control". It works similar to cruise control in that it keeps your Raptor's pace steady between 1 and 20 mph. This lets you focus on steering while the truck focuses on your speed.
If you choose the one mph option, then it can slowly pulse power to the wheels. This is a great help if you happen to get your truck stuck in the sand.
The power source behind all of these great features is a twin-turbo V6 engine and ten-speed transmission that pump out 450 horsepower.
GMC Sierra AT4
The AT4 takes the standard Sierra and gives it a beefed up makeover. Gone are the chrome accents, and in their place are new stickers and badges.
The tires are replaced with larger 32-inch durable all-terrain ones. Then the entire truck was given a two-inch lift.
GMC didn't stop with just the looks, though. For performance, the truck comes standard with four-wheel drive, rear locking differential, skid plate, and low range drive.
You also don't have to give up the new fancy features that come with the Sierra trim models. This includes the six-way tailgate. In the cabin, you have a 15-inch heads up display and a dashboard screen with a Surround Vision that stitches the images together.
Under the hood, you'll find a 5.3 liter V8, or you can opt for the upgrade, which is either a 6.2 liter V8 or a 3.0 liter I6 turbo diesel.
Ram Rebel TRX
The Rebel TRX looks like a mean off-roading truck rolling off the lot. This truck is the Ram Rebel on steroids.
Under the hood, you'll find the truck version of the Hellcat's famous 707 horsepower supercharged 6.2-liter V8 engine that pumps out an impressive 575 horsepower. You can look forward to a 707 horsepower engine for the 2020 version of the TRX.
Other features include massive 37-inch tires, a 13-inch suspension, and an off-road cruising speed of over 100 miles per hour. This sets the truck up for some serious off-roading performance.
For a long time, this truck was just a concept after making its first appearance at the Texas state fair in 2016. But just months ago, Ram executives have confirmed its production for the 2020 lineup.
Ram Rebel 1500
If the TRX is more than what you're looking for, then the Rebel 1500 is your next best choice. It currently dominates the off-road light-duty full-size truck arena. You can find a quality 1500 with many features ready for off-roading.
Add the Ram 4x4 Off-Road package that has 32-inch tires, skid plates, upgraded dampers, hill-descent control, and an electronic locking rear differential.
Some trims also come with a height-adjustable four-corner air suspension, 2-speed transfer case, low-range gearing, and 33-inch Goodyear Wrangler DuraTrac all-terrain tires.
Under the hood, you'll find you have a few different options that include the 3.6-liter V6 hybrid, the 5.7-liter V8 hybrid, and the 5.7-liter nonhybrid engine
Ram Power Wagon
If you're not willing to wait for the TRX, you can opt for the Power Wagon. This impressive off-roading truck starts as a Ram 2500. It's them beefed up with some Bilstein shocks and 33-inch tires.
Under the hood, you'll have a 6.4-liter V8 engine that produces an impressive 410 horsepower. Some adjustments were made to the transmission to accommodate the larger wheels.
You can lock both the front and rear differentials to conquer the toughest of terrain. If you need a bit more help than this, you can press a button, and the front sway bar will disconnect. This lets you have more suspension articulation.
If all of this doesn't do it and you still manage to get the truck stuck, you can use the powerful Warn winch that's mounted on the front bumper to get yourself unstuck.
Choose from the Best Off-Road Vehicles
When it comes to shopping for the best off-road vehicles, you want to find one that fits both your intended use and your budget. The only way you'll be able to choose the right truck for you is to sit in them and give them a test drive.
We can help you find the right truck today with our extensive inventory. We offer a wide range of vehicles in several trim levels.
Browse our new inventory of vehicles to find the perfect off-roading vehicle for your needs.