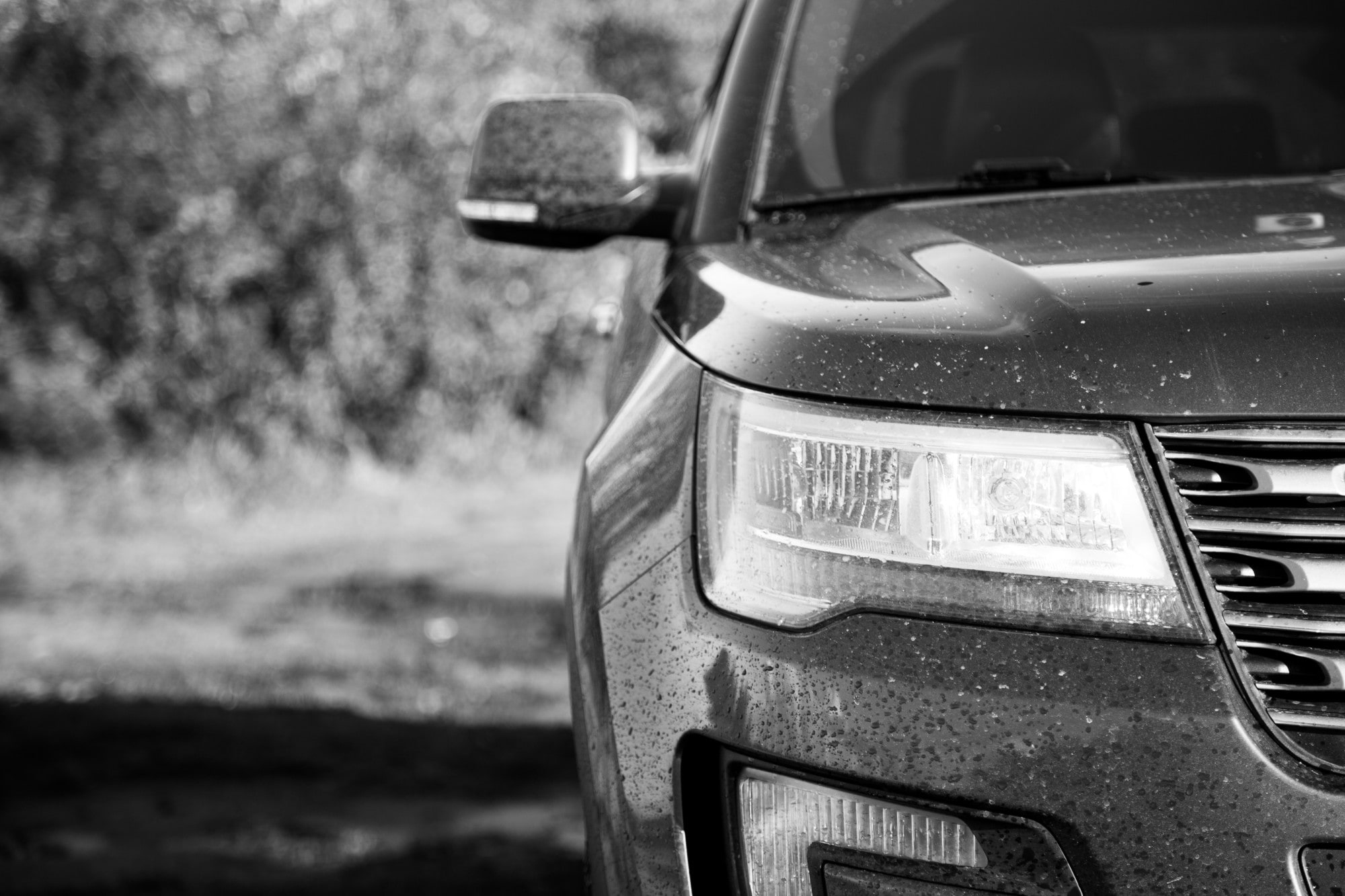 Do you live for adventure? Do you want to hit the open road and explore routes which take you up mountains and down to the valleys below?
Or perhaps you want to bring your family or a group of friends with you for your next destination?
The Ford Explorer is what you have been looking for and we have eight compelling reasons to share why.
2019 Ford Explorer
We have the 2019 Ford Explorer waiting for you at Holzhauers Auto. Our dealership represents Nashville, Illinois in a way no other dealership does. Why is that?
Because we care about the people of Nashville, Illinois. From our pride in the military who serve at Scott Air Force Base to the families who live and work here.
We work with you as a believer in your quest to own a 2019 Ford Explorer. We find out what you want, how much you can afford, and we try to make it happen.
The 2019 Ford Explorer is the vehicle of the future. The 2019 Ford Explorer has been redesigned and re-engineered.
Ford Explorer Options
One of the most popular mid-sized SUV has just gotten better. Here are some of the 2019 Ford Explorer newer options;
Front drive setup has changed to a rear-drive configuration which makes it usable for truck friendly expedition needs.
Three gasoline engine options. You can even get a hybrid option if you want.
A sophisticated and state-of-the-art 8" plus center-mount touch screen infotainment system. This is a one-of-a-kind system. It is unique to 2019 Ford Explorers.
The Ford Co-Pilot 260 includes;

forward-collision warning
emergency brakes which are automatics
detection of pedestrians
warnings which alert you to blind-spots
cross-traffic alert
lane assist

Driver selection of driving modes which includes;

sport
trail
towing or hauling
economy
normal
ice/slippery

Standard power liftgate with a hands-free feature for the rear hatch.
A cruise control which recognizes speed signs and adapts to speed changes.
A driver's side LCD screen which changes appearances per the driver's selection and driving mode.
Ford Explorer Reviews
There is nothing harder than trying to decide on which vehicle to buy or lease once you start reading reviews.
Reviews of vehicles are very helpful but also very difficult to process. This is because, in the end, you have to make a decision on which car you should get.
You can go around the pros and cons circle 100 times and still be a little unsure. But we are going to list some strong pros and even a couple of items the Ford Explorer can improve upon.
This is so you can make an educated and best decision for you and your family. Some of the pros are;
A very spacious interior with a streamlined and attractive exterior.
Acceleration and the overall performance when driving is stellar. It is a smooth and comfortable ride.
It offers good fuel options which in turn helps with fuel economy costs for you.
There is an almost unlimited array of optional features and add-ons which take it from attractive to luxurious.
A safety rating which is excellent due to its sensors, crash test ratings, and automatic braking functions.
It's all wheel drive allows for great towing and utility functions.
Some of the improvements which can be made include;
Can increase in cost when you add on some of the extensive arrays of optional features.
Doesn't have some of the off-road functionality of the 2018 Ford Explorer but still very good.
Ford Explorer Ratings
The Ford Explorer ranks between the 5th and 10th most popular SUV crossover but it a consistent four point eight to five-star rating.
This may be due to its price range which is considered affordable and a good value. We offer the 2019 Ford Explorer when purchased new from $20,560 - $54,165.
The Ford Explorer rating breakdown is as follows;
An overall review score of 4.8
A score of 5 for comfort
A score of 5 for value
A score of 4.5 for interior design
A score of 5 for reliability
A score of 5 for performance
A score of 5 for exterior styling
The Ford Explorer has a unique and tuned suspension which performs with smooth rides.
It can handle most any off-road function with its great descent hill control and terrain management driving system.
Ford Explorer
Buying a Ford may be an easy decision to make when you are going to buy a new vehicle.
Making the decision to purchase a 2019 Ford Explorer may take some more information to finalize a decision.
That is what we do best. We give you vital and relevant information on vehicles so you can make your vehicle-buying decision based on facts.
We want your decision to reflect not only who you are but what you value. It is a mirror to who you are.
It is our job to make sure we provide you with all the information you need making that decision.
We help you integrate your budget with your car payment. We go over the entire cost of vehicle ownership including anything you may not have thought of yet.
Nothing is more important than merging your vehicle purchase with the calculated costs of keeping and maintaining the vehicle.
How Do I Learn More about the 2019 Ford Explorer?
Learn more about the 2019 Ford Explorer by coming to see us today. Or you can visit us online.
Our job is to make your vehicle purchasing as easy as possible. We want to give you value which meets your budget.
We want to give you a vehicle which meets your driving needs. Most of all we want to give you a vehicle which makes you happy every time you drive it.
The 2019 Ford Explorer is that vehicle. The Ford Explorer gives you safety feature throughout its sleek attractive design.
It allows you to choose from four engines which use 10-speed automatic transmissions.
It is hard to beat its versatility and the optional array of feature enhancements. If you reach out to us today, we can assist you in driving out of our dealership tonight in a 2019 Ford Explorer.
Drive the car of your dreams. Drive the car which gives you the best of every category important to you from style to safety.
Come and see us today. We are waiting with your 2019 Ford Explorer.