Jeeps do more than your average car or SUV. You get more than a vehicle that you drive from point A to B. Here are six perks of buying a Jeep you didn't know.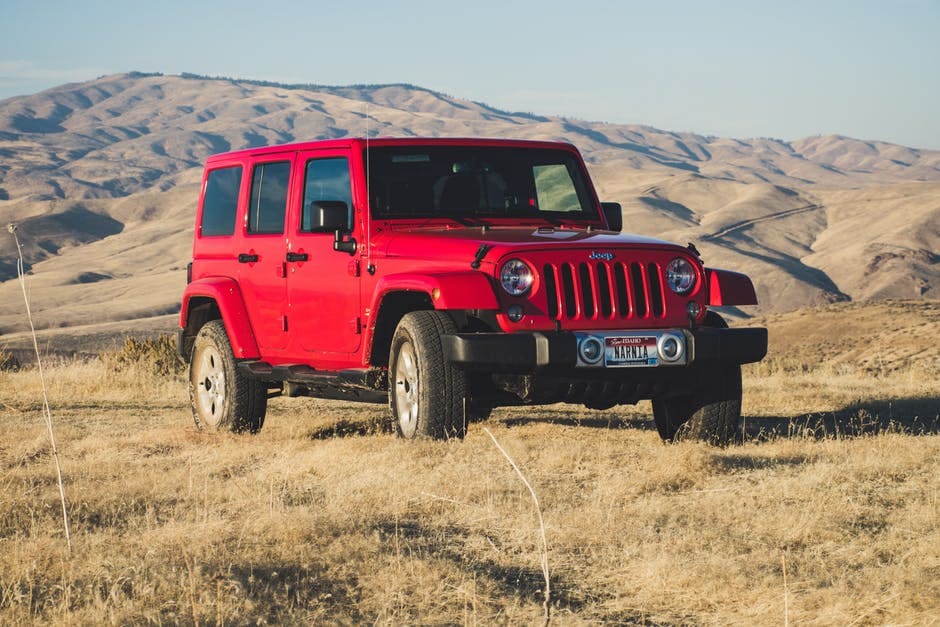 Few car brands are as iconic as Jeep. It doesn't matter if the driver is in a Wrangler or a luxurious Grand Cherokee, the minute you see the classic seven-slot grille, you instantly know a little bit about the driver's personality. Think sporty, functional, and a little adventurous.
It makes sense, then, that you would want a taste of the Jeep lifestyle. But if that's not enough to convince you, we think these perks will be enough to get you on board. Read on to learn more about all the great things about buying a Jeep.
1. Go Rugged or Luxurious
One of the best parts about buying a Jeep is that there's a Jeep out there that'll suit everyone's needs.
The Jeep Wrangler is great for people who want that rugged, classic Jeep look. The Jeep Wrangler is easily one of the most customizable Jeeps available. It comes in two or four doors, and you can opt for a soft- or hard-top.
Need something entry-level that still captures that great Jeep look? The Compass and Renegade are great options for people who are diving into their first Jeep or need something more economical. And don't think that lower price means lower quality, these are great truly great vehicles!
Do you prefer a little bit more luxury? The Jeep Cherokee and Grand Cherokee will work well for you. Both are super luxurious and comfortable and have tons of space for passengers and storage alike.
2. Capability
If there's one thing Jeeps are known for, it's for their capability. In fact, Jeeps were created in the 1940s for use in World War II as a vehicle that could get soldiers anywhere they needed to go. Nothing has changed since Jeep's inception, in fact, Jeep's all-terrain capability has just gotten better.
Every vehicle in Jeep's line is made with capability in mind. The Wrangler is off-road ready as soon as you drive off the lot. And it's not just the Wrangler that you can take anywhere — each model has a trim available that makes it trail-ready!
And let's not forget about how great a Jeep is in all types of weather. Weather it's raining or snowing, your Jeep is ready to roll. Look for Jeeps with 4x4 capability for even better handling in the worst of weather.
3. They're Easier to Service
If you've ever owned an expensive European car, then you're probably familiar with how difficult and expensive they are to service. You can't even change the oil and filter without a special tool for that brand of car, specifically.
Thankfully, that's not the case with Jeep. Since Jeep is an American car, they're much easier to service, and their parts are significantly less expensive than their European counterparts. On top of that, Jeep is such a hugely popular brand in the US that you're not going to have a hard time finding someone who is capable of servicing your Jeep, no matter where you are.
4. Jeep Has Great Style
Have you ever watched an older movie and puzzled over the fact that the cars in the movie looked modern at one time? Many car designs look dated even when they're sparkling new on film. You've probably also noticed that Jeeps tend to look great no matter how old they are.
It's no secret that Jeep has some of the most iconic vehicle designs out there. Who can forget the green Wranglers in Jurassic Park or Cher's "loqued-out" Jeep in Clueless? Jeeps are stylish and Hollywood knows it.
By investing in a Jeep, you're investing in a stylish car that'll look great for years to come. Why is this the case? Well, Jeeps modernize with the time, but they also maintain features like the seven-slot grille and round headlights.
5. It Retains Its Value
You've heard it many times before, as soon as you drive off the lot, your brand new car loses its value. Yes, it's true, cars lose value the longer you own them, but some brands are worse than others in terms of resale value. Jeep, on the other hand, has some of the best resale values in the industry, particularly the Wrangler and the Grand Cherokee.
Why should you be concerned about this? Well, any time you buy a car, you're investing a lot of your money into it. It's only natural that you would expect to get some of that money back when it comes time for another new car.
Cars with good resale values are therefore a more sound investment because they yield more in return.
6. Jeep Has a History (and a Social Life)
One of the coolest things about owning Jeep is that it's an American car that has a history. As we mentioned before, the Jeep was born in the midst of war in the 1940s. But the Jeep quickly grew from a simple military vehicle to a cult favorite in the 1950s.
Today, you don't have to look far to find a fellow Jeep enthusiast. In fact, there are hundreds of Jeep clubs throughout the US. Members of Jeep clubs meet up for road trips and get-togethers throughout the year.
As an added bonus, these Jeep clubs can give you insight into how to add awesome and functional mods to your Jeep to make it a truly unique vehicle.
Interested in Buying a Jeep?
Buying a Jeep is one of the best investments you can make for your transportation needs. Not only are super sporty and stylish, but they're reliable and have a great resale value. On top of all that, you'll be part of a tribe that only other Jeep owners know exists.
What's not to love?
Ready to make the switch to a new Jeep? You've come to the right place! Contact us today to see how we can help you get in the Jeep of your dreams.