The new Ford Edge contains a lot of the great features that are helping to make it America's favorite crossover vehicle. From an all-new infotainment system to a plethora of driver-assist technology, the Edge has something for everyone.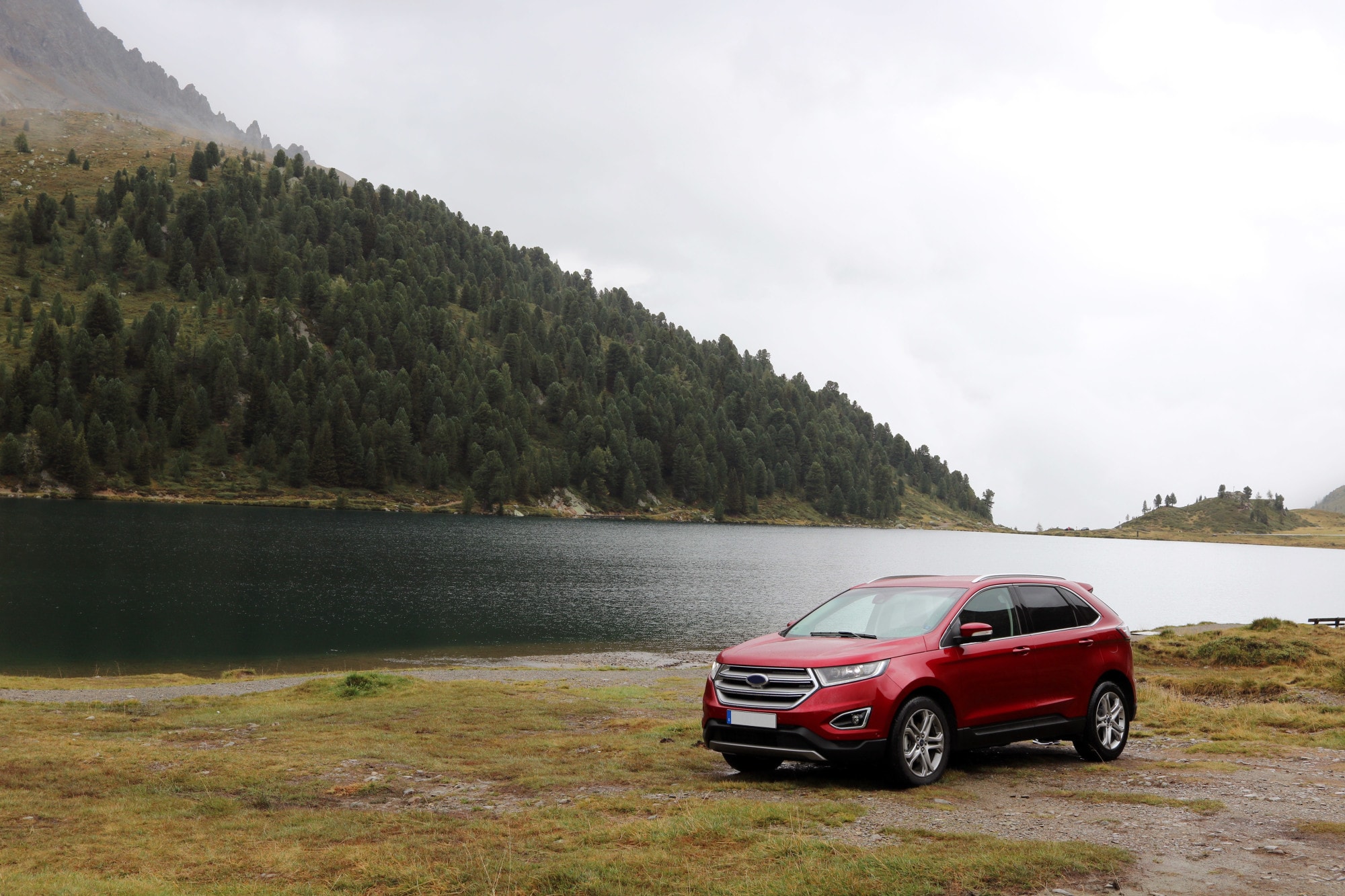 And Ford has been aggressive in their partnering with the biggest digital companies of today like Amazon and Waze in order to give their drivers the best driving experience. Interested in learning more? Continue reading and we will walk you through everything you need to know about the new Ford Edge.
Upgraded Driver-Assist Technology
The new Ford Edge offers you more driver-assist technologies than any other vehicle in its class. These additions are designed to help make you a more confident and comfortable driver no matter how stressful or chaotic your commute becomes.
Known as Ford Co-Pilot360, drivers get a litany of cool and useful assistive features. This includes Adaptive Cruise Control which uses advanced camera and radar technology.
With Adaptive Cruise Control, you can set your car speed and distance from the vehicle ahead of you. When that other vehicle slows down, yours will automatically slow to ensure that you always keep a safe distance. You can also utilize Intelligent Adaptive Cruise Control which can recognize speed signs and make sure that you are within the speed limit.
Evasive Steering Assist uses that same powerful technology to help you brake quickly if the car in front of you stops short. And if you have the room and the time to steer out of the way, the technology will help give you steering support to safely avoid a collision. The Evasive Steering Assist won't actually control the steering for you but will be able to help you maneuver around the vehicle.
Pre-Collision Assist is able to detect potential collisions with the surrounding cars. It will emanate a beeping sound and warning message to let you know to be cautious. Brakes can even apply automatically if it senses a collision is imminent.
Ford Sync 3 with Alexa Integration
Ford has recently partnered with Amazon to give you the ultimate smart vehicle experience. With the Car To Home function, you can be in your Edge and connect to various devices in your home with just the sound of your voice.
There is also Car To Cloud where you can interact with your voice-enabled system the same way you would with an Alexa at home. You can ask for news or weather and even add to your shopping list or play music.
With Key by Amazon In-Car Delivery, you can now have Amazon packages delivered straight to your vehicle. Just order the item through your Amazon app and the delivery driver will use a secure passcode to place the package in your car.
B&O Sound System by Bang & Olufsen
Your ears will appreciate the Edge's B&O Sound System by Bang & Olufsen. The luxury Danish audio company enlisted trained technicians to get the acoustics and dynamic range of the audio just right in the new Ford Edge.
Thanks to the 8-inch Sync 3 touchscreen, you can easily set the audio system to your own musical preferences. The system also supports Bluetooth, smart-charging USB, and HD radio.
As you increase the volume in your vehicle, you will quickly notice the car's ten surrounding speakers come to life. All of this is controlled by a 675-watt digital signal processor that constantly monitors cabin noises. This allows everyone in the car, from passenger to driver, to feel and enjoy the elevated listening experience.
FordPass
With the FordPass app, you can control and monitor your vehicle all from your phone. This includes checking fluid and fuel levels as well as locking and unlocking your car. In fact, you can even start and stop your vehicle's engine just from the app itself.
You can also check your car's service history and monitor the health of your Edge so that you can always keep it at peak performance. And if you get stuck on the road, you can use the app to call for roadside assistance such as flat-tire repair and fuel delivery. You can track the roadside assistance's travel time as well.
You can even earn FordPass Rewards just by doing things you would normally do with your Ford. When you sign up for Rewards or lease or buy a new Ford vehicle you automatically earn points. You can use these points to receive service discounts and other cool perks.
Ford Waze
Much to everyone's pleasure, Ford recently announced its partnership with the navigation service Waze. Just by plugging your phone into your car, you can use the Waze navigation system right on your infotainment screen.
And you can control the navigation just with the sound of your voice. Using Waze in your Ford allows you to digitally collaborate and interact with other users so that you can avoid traffic jams, potholes, and other obstacles on the road.
Assessing the Benefits of the New Ford Edge
After looking at the many great features and functions of the New Ford Edge, it is easy to see why so many people love this car. If you are looking for an SUV that is modern, safe, and fun to drive then look no further the Ford Edge. The Edge comes in four different trims, each with their own price and features so you can find something that fits your budget and lifestyle.
Looking to purchase your next dream Ford? Contact us today to get started!